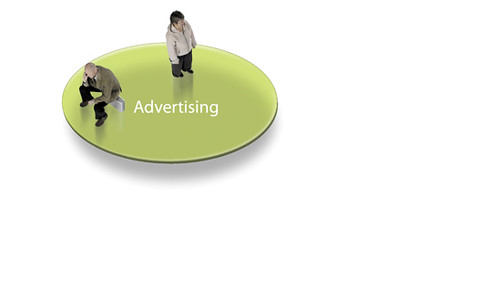 Q1 2021
It is expected that the UK ad market will be the second-highest growing one in 2021
It is predicted by Dentsu's Ad Spend Report 2021 that in the UK, ad spend could grow in 2021 at the second-highest rate in the global market. Dentsu is expecting the UK ad market to have a healthy recovery and is forecasting by the end of 2021 a 10.4% year-on-year growth, with just one other region – India – at +10.8%. Italy, Canada, and France will be experiencing healthy growth as well, at 5.9%, 7.2%, and 8.9% respectively.
Although the overall global ad spend will continue to be dominated by the US (37.9%), in this area, the UK is ranked fourth with its 5.1% share, behind both Japan (9.9%) and China (17.6%).
The biggest challenge for advertising in the upcoming year will be predicting and understand which new consumer behaviors will be permanent and which ones will be temporary. However, brands seem to be confident that the largest drivers of digital growth within the sector will be video, search, and social despite the global outlook during the first month still being uncertain.
Top Ad Agencies Are Making Modest Predictions for Growth in 2021 within the Global Ad Market
At the end of 2020, predictions from three of the top ad agencies, GroupM, Zenith, and Magna were compiled by Forbes on the global ad market's potential growth in 2021.
There seems to be widespread agreement that digital advertising will be growing at a more rapid rate compared to traditional advertising methods. Cinema advertising is set to also make a solid comeback this year with some regions lifting restrictions and rolling out vaccinations in an attempt to help return life to normal. With the Tokyo Olympics now on track to occur after they were delayed last year, there will likely be a boost in sports advertising as well.
Magna says it is expecting that global ad spend will increase in 2021 by 7.6% to a total of $612 billion, with digital media experiencing a 10.4% growth rate, and a more modest 3.5% rate for linear media (although $42 billion less compared to 2019). Magna is also predicting that India will be the leader in total global ad spend growth, which has increased 26.9% year-on-year.
In the meantime, Zenith is predicting that global ad spend will be $634 billion – which is still less than 2019's total recorded amount – and in 2022 by an additional 5.2% to $652 billion. Following a large boost from the election in 2020, the US may see a small growth area this year in ad spend, at only 3.3% when compared to other regions in the world like North Africa, the Middle East, and Latin America at 10 to 11%.
GroupM has the most optimism when it comes to the 2021 ad market. It is forecasting an increase to $651 billion, with Latin America experiencing the largest growth rate a 24.4%, and the Asia Pacific region at 14.1%. Their analysis shows that digital media is poised for a 14.1 increase to $296.8 billion, which is significantly higher than Magna's estimated figures.
The UK's Projected 2021 Ad Spend Growth Has Been Revised Down
Data from the most recent WARC/Advertising Association Report is predicting that the UK's ad spend recovery next year may be slower than what was originally expected. The estimate presented in July was a 16.6% return-to-growth within the sector throughout 2021, which has now been revised to 14.4%.
The overall ad spend for the entire 2020 now is due to decrease 14.5% from last year down to £21.5 billion. Compared to 2019, that is a £3.6 billion loss with Q4 helping to offset some damage due to festive advertising. However, it is still expected that the final quarter will see a 10.5% decrease in ad spend compared to the same time period in 2019.
The Sky Adsmart Agency can help with your advertising needs.