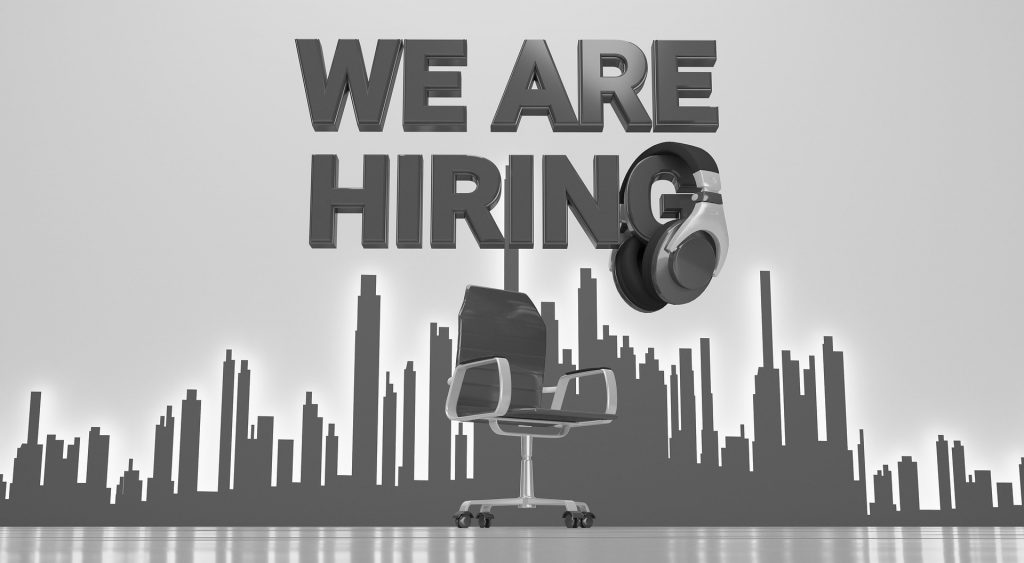 When it comes to getting a job, finding one isn't so easy.
If you're thinking about going to a marketing recruitment agency in London but are unsure of how they work, then be sure to check out the following tips.
Recruitment Agencies Defined
A recruitment agency is exactly what it sounds like, an agency that finds the right candidates for open vacancies at various companies. They usually work with companies so that they can easily fill their open positions.
The recruitment agency consultants typically find various opportunities, fix CVs as well as give potential new employees tips and guidelines that will assist them in interviews.
A recruitment agency is in charge of job seeking and job fulfilling processes.
Exactly How do These Agencies Work?
They typically work in a couple of different ways.
To begin with, a particular company will contact the recruitment agency and let them know that they have a particular vacancy or vacancies that they'd like to fill. Then, the recruitment agency will do the following:
Check their existing database for any suitable candidates.
Place the job online so that they can find new and suitable candidates that have the necessary skills.
Once they have found a couple of suitable potential employees, they will contact these employees and send them to the company. This means arranging interviews between the two parties and the company will select the best candidate and hire them.
What is the Process for Joining a Recruitment Agency?
The vast majority of recruitment agencies will allow you to visit their office and you can sign up there.
With that said, you should definitely call before visiting and set up an appointment. You should also ask if they have jobs and companies that are within your particular industry. Keep in mind that many recruitment agencies don't have typical offices and any meeting will need to be arranged beforehand.
Also, if you have uploaded your resume and CV to online databases, then the chances are high that recruitment consultants will have access and contact you if they find a suitable job.
How do I Get a Job Via an Agency?
Basically, when you join an agency, the recruitment consultant will be between yourself and potential companies that are hiring. They will review your CV and send it to relevant companies with suitable openings.
Why Should I Utilise a Recruitment Agency?
There are numerous advantages of finding the right job via an agency.
For one, these agencies likely already have a great relationship with the top companies and potential employers. As a result, they can give you direct access to jobs that may not be advertised on other mediums. They will also suggest you for positions that you not even be aware of.
Additional benefits include:
Advice on improving your cover letter and CV.
Coaching for interviews.
Specific career advice according to your field.
Useful feedback from different companies and employers.
Potentially be suggested for roles that pop up.
What Should I do if I See a Vacancy that is Advertised by an Agency?
The vast majority of recruitment agencies place most of their vacancies on the internet.
As a result, just about anyone can apply for them without needing to sign up with the agency. However, even though the positions will be for other companies, they typically won't include the name of the company unless the company is interested in an interview.
What is the Cost of Using a Recruitment Agency?
There are no charges for using this type of agency and you shouldn't be charged.
The recruitment consultants are actually paid by the companies with the vacancies. They will be paid a fee once they have hired someone that was put forward by the consultant. Therefore, you don't need to pay them.
What Will Occur After I've Been Hired for a Job?
Once you've been hired, then the agency still has a part to play.
They will be responsible for dealing with all formalities and will communicate with your new employer to ensure everything is set for you to start working. You can even use them to negotiate your salary with your employer so that you get the best offer possible.
Recruitment agencies are dedicated to your best interest and want to ensure you get hired in a role that you are suitable for and you truly want.
Even though finding a job is challenging and lonely, once you work with a recruitment agency, it will be a lot easier.