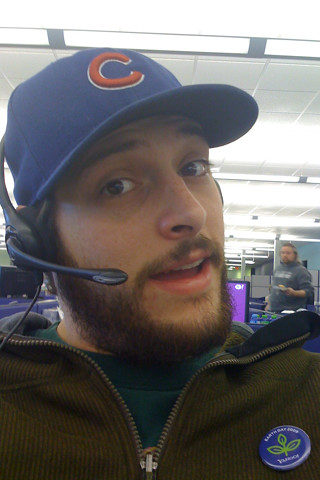 For peace of mind, CYBERMO provides companies with completely managed and cost-effective IT support.
If you don't have an IT department: no problem. We supply, support, and secure your essential business IT systems.
Here are some of the benefits you can look forward to:
Remote support and helpdesk service, backed by a guaranteed fix time
Patch Management
Data loss protection
Technology agnostic, meaning you use the IT that is compatible with your business
We strive to take enough time to gain an understanding of your exact needs to create a customised IT Support Package that matches up to the day-to-day business IT needs of your business, supports requirements, at a level of service and support that your company requires.
Most issues are easy to solve remotely, with our expert engineers that can gain accessibility through our remote and secure access system. From here they can directly deal with any issue that you are currently experiencing. If this is not enough we will then send out a field engineer to resolve your problem on-site. For on-site visits, our onsite response level aims to minimise your downtime.
Reasons to Choose CYBERMO for Your Support
A guaranteed SLA will respond to critical faults in under 1 working hour, or any other type of fault in less than 4 working hours.
100% impartial. Even though we commonly work with the top brands within this industry including Fortinet, Dell, and Microsoft, we are not tied to particular vendors.
Monitoring of network critical software. Many of the faults that occur are predictable, which is why we proactively scan and monitor for any potential faults, allowing us to solve any problems before they have an impact on your business.
Remote access. Most IT problems can be solved remotely, which allows us to deal directly with problems resulting in a faster resolution when it comes to most faults.
Anti-Spyware and Anti-Virus Maintenance and Management
We make sure that all the computers in your workspace are up-to-date and protected all the time. We also actively monitor the security software that you are using, so when a problem arises, we can handle it right away.
Security Appraisal
We will assess and analyse your IT network to detect any concerns, bad practices, or potential flaws.
Microsoft Solutions
For medium and small businesses, technology often makes a significant difference to get your business ahead and to set your business apart from the competition, regardless of its size.
As one of the Microsoft Silver Cloud Solutions Partners, CYBERMO is well-positioned to assist mid-market and small businesses to work efficiently and effectively with the latest Microsoft Cloud Solutions.
Most of our clients are surprised and impressed at how easy, cost-effective, and fast it can be to obtain the most up-to-date technology that addresses the needs of your business. This technology can help you grow with much greater efficiency, empower your mobile workforce, and protect your data.
CYBERMO will help you plan, evaluate, manage and deploy your Microsoft Cloud Solutions. Our comprehensive end-to-end services include acquiring licenses, building business cases, proof-of-concept, configuring domains and DNS, Active Directory integration, migration or mailboxes, and users, and decommissioning any of your old mailboxes.
Feel free to get in touch today if you would like more information on our mobile device management solutions and on any service that we provide, along with this one!