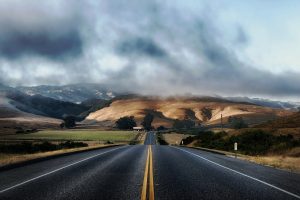 Most people have ridden on a minibus at one point in their lives. They are an excellent way to transport large groups of individuals from one location to another, and they can be a very efficient and affordable mode of transportation. From taking family and friends to an exotic holiday destination to assistance a colleague relocate, the possibilities are limitless. But do you really know anything about driving a minibus? What are some of the rules you should follow when driving one?
Who Can Drive a Minibus?
In theory, anybody can drive a minibus, as long as they have a full driving license. Full driving licenses and HGV medical licences include minibuses, and if you are not sure you can always check the specific types of automobiles you can drive at the back of your license. Always confirm if you have a full driving license before hiring a minibus. Of course, the issue is not about just being able to drive a minibus from one place to another. There are specific rules pertaining minibuses especially when there is payment involved. Fortunately, these rules are simple and easy.
Driving For Free
If you own a mini bus or are driving a minibus for personal reasons, and not for reward, on hire or professionally, then you do not require any additional documentation to drive one. Traffic regulations allow anyone to drive a minibus with a maximum of 16 passengers for free without requiring a separate license. However, there some additional requirements you need to meet.
For instance, you must over the age of 21, and have held a valid license for more than 2 years. You will also need to meet 'group 2' medical specifications as stipulated by your doctor to ensure the safety of your passengers. You will also need to check the weight of the vehicle to ensure it doesn't exceed 3.5 tonnes. Traffic laws do not allow you to tow a trailer while driving a minibus. Senior or elderly drivers (typically over 70 years old), may need to undergo further medical evaluation and submit a D2 application so as to be allowed to drive a minibus.
Driving For Cost
In many cases, driving a minibus for free is not practical or economical. Hiring a minibus can be costly especially if you are going on a long trip. If you are driving for family, friends, volunteer or charity trips, it's important that you are able to cover the expenses of running and hiring the minibus. If you choose to hire a minibus, you'll need a minibus permit. You can apply for one via the DVSA, but you must be over 21 years to apply.
The permit comes with specific conditions that you must comply with such as the minibus must be used by a specific group of individuals, and not public commuters. It must also be arranged to carry between 9 and 15 passengers, no less and no more.
Driving For Profit
Lastly, there is driving for payment. If you want to drive a minibus for hire or for professional reasons, you will need to get separate licenses for that. First, you will be required to get a provisional entitlement or a Passenger Carrying Vehicle (PCV) license in order to be allowed to drive a minibus. You will also be required to get a Public Service Vehicle (PSV) License as well.