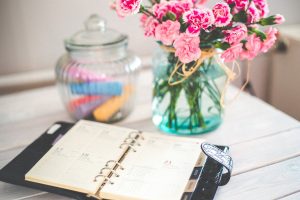 There are many benefits you can expect to get when you work with an event management company when you have an event- with stress reduction being at the top of the list. It is costly and complex to run an event, making it important and prepare and manage it properly. Below are the 6 reasons why you need to hire a professional event management company for your events.
It is going to save you time and money
When you outsource your event management to a company that runs events every day, you will save a lot of money and time. An event management company that has been around for some time has established relationships with venues, hotels, and suppliers. This puts them in a good position to negotiate great rates on your behalf. They also focus on added value for you – this means you are going to get more for your money. The tips and insider relationships they have is going to help you save money.
Hiring an event management company is going to help you avoid spending late nights planning the event. This will leave you stress-free because someone is helping you with that.
Creative ideas that have proven to work
Organisers are going to give ideas for the event such as flash mobs for weddings– these are methods and formats that have been tried many times and they know they are going to work. They are going to tailor everything to meet your needs. They are going to recommend a format that suits you, your budget, and your audience. You don't have to break your budget to get the wow factor. Event organisers come with a lot of experience, and you can sit back knowing the event is going to succeed.
Experts have a plan and are good with budget management
The initial brief and planning are very important when it comes to the success of the event. A successful event needs a detailed plan and a budget and timeline to stick to. An event management company is going to help with this and agree with you on responsibilities, key objectives, and targets. This plan will include a detailed sales and logistical element and it will be the working bible of an event manager.
A professional and slick journey for attendees because of technology
Event management companies employ many tools and software that helps them communicate with attendees professionally and easily. They can create a website showcasing the event and its details, e.g. map, conference programme, the exhibitor list, attendee list, biographies and photos of the speaker, and online registration.
Technology is also going to come in because of the AV requirements. It is important to choose a team that is experienced with this. Event management companies are a great option because they have a list of their own trusted vendors and suppliers. If you have a tight budget, talk to the event management company so that they can help you determine what is a must and what you can do without.
Professional delivery
The most important thing when it comes to an event is having a detailed event plan to be used by everyone. This is going to list hour by hour what rooms would be used, what deliveries are expected, how they should be set, when lunch and dinners should be ready, what time are refreshments, which staff are responsible for what, etc. There will be someone experienced handling everything and making sure the event is a success.